---

Treat Acne, Scars, Wrinkles, Stretch marks...
The Microneedling Pen is a state-of-the-art medical grade high-speed micro-needling System. It offers the same results as a fractional laser without pain, downtime, expense, and thermal damage.
It can be used to treat acne and surgical scars—including keloids—as well as wrinkles, stretch marks, pore size, and signs of aging.
Enjoy your clinical-grade treatment at home today!
A Safe and Painless Treatment
It is suitable for all skin types, whether dry or oily. 100% Safe to use on sensitive skin.
How Microneedling Pen treatment Helps?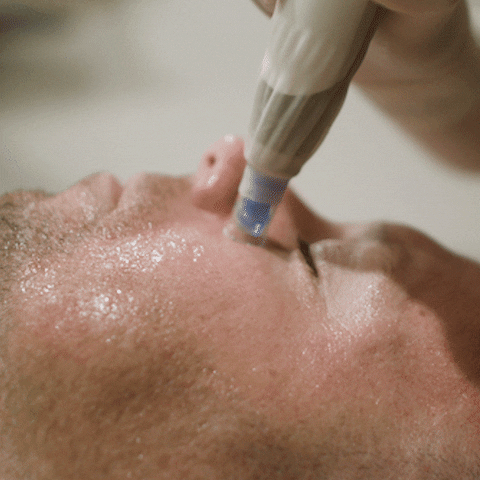 ✔️Facial rejuvenation, restoring skin elasticity, production of new collagen
✔️Improving acne scars and keloids.
✔️Reducing fine lines and deep expression lines
✔️Treating stretch marks
✔️Decreasing hyperpigmentation and melasma
✔️Treating alopecia
✔️Improving the delivery of nutrients through the skin
Benefits
✔️ Treats Naturally. The device supercharges the adenosine triphosphate or ATP to intensify the turnover of cells and slow down skin aging.
✔️ Easy To Use. From changing glass attachments to practical usage, anyone can make use of the therapy device and add it to his or her skincare routine.
✔️ Cost-Effective. A Microneedling facial at a spa can range from $200 to $500 per treatment, and it is recommended to receive this treatment at least 1 time a week. So do the math! For only $129.00 USD you get unlimited sessions.
✔️ Portable. This whole set can be brought along even to your travels so you can continue using it daily.
✔️ Versatile. Anyone from homemakers, students, professionals, and workers who are often exposed to various daily stresses can make use of the device. 
How to apply the treatment?
A "Completed Detail Guide for Microneedling Pen" instruction that contains all required information (incl. Instruction on using it, Different depth setting for each face area, and more).
With this user guide, you will be able to perfectly master Microneedling pen in less than 10 minutes. 

FREQUENTLY ASKED QUESTIONS
Q: What areas of the body can be treated - am I a good candidate?
MicroNeedling Pen can be used on all skin types and is a valuable tool to treat a variety of skin concerns such as facial rejuvenation, scarring (acne, surgical), stretch marks, pigmentation disorders, and alopecia.
Q: When will I see the results?
Usually, you will notice some improvement after the first or second treatment. More significant results will occur after 4 to 6 treatments. Collagen remodeling takes place over time. Skin will continue to improve over the next 6 to 12 months. 
Q: How often should I use my Microneedling Pen?
Microneedling can safely be performed once a week using 9, 12, 16, 36, or 42 pin cartridges. Using Nano cartridges this procedure can be performed twice a week.
Q: How will I look after the procedure?
After a microneedling procedure, your face may appear reddish with slight swelling present. Slight bleeding may occur as well in small areas for the first 24-48 hours. Otherwise, your face will look younger and fuller almost immediately!
Q: Can we combine MicroNeedling Pen treatment with filler or botox injections?
It's recommended to wait at least 4 days after filler/botox injections so that any post-treatment bruising from those procedures can settle*. Or have your MicroNeedling Pen treatment 1 or 2 days before having fillers injected.
*Needles Cartridges are not reusable and cannot be shared with others
*Avoid spicy food and Alcohol
This section doesn't currently include any content. Add content to this section using the sidebar.